As part of our mission to cultivate new works, Space 55 is dedicated to educating theatre artists. We offer a range of acting and writing classes.
Solo Performance Workshop
–with award winning playwright Kim Porter
Do you need something meaningful to do between acting gigs?
Do you have a story you are itching to tell?
Let award-winning writer/performer and solo performance coach Kim Porter help you make that happen.
The eight-week-long Solo Workshop is designed to generate new material, support projects already in development, and offer accountability. It is ideal for anyone who wants to create a solo show: storytellers, monologists, poets, comics, clowns, actors, and writers.
Using guided visualization, games, group feedback, and improvisation, participants explore the craft of story-telling while developing their own solo piece. The workshop is designed to meet the artist where they are with customized, intuitive prompts from the instructor.
The solo workshop culminates in a showcase which is open to the public.
Contact Kim Porter for dates and times.
Class for Actors via the Actors WorkHouse
–with Duane Daniels
Classes take place at the Actors WorkHouse, right next door to Space 55! Classes include: the business of acting, auditions, scene study, monologues, improv exercises, stage vs. on-camera, commercials and much more.
Private Writing Coaching
–with Kim Porter
One-on-one private dramaturgy sessions available for play or solo development.
When: Ongoing
Cost: TBA
About the Instructors:
Kim Porter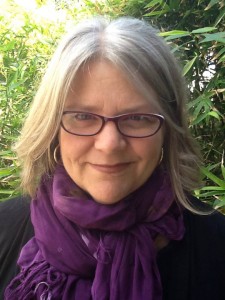 When the novelty of auditioning finally wore off, actor Kim Porter, decided to write a role for herself, so she taught herself to write. Porter has since written over a dozen plays, many of which have won awards, grants and critical acclaim. Porter founded and/or participated in several long-running theatre development organizations; most notably, Z Space Studio, Club Solo, Theatre Artists Studio, and (currently) Space 55 Playwright's Forum. She developed the solo plays of numerous solo artists, including San Francisco's Scott Capuro, Carla Zilbersmith and Bruce Pachtman (whose play, "don't make me look too psychotic" ran for over 300 performances.) Porter believes that every person has the inalienable right to add their story to the conversation, and she has great zeal for helping writers tell the stories they mean to tell.
Duane Daniels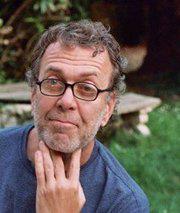 Duane has so far had a 30+, non-stop professional career. The first 20 were almost exclusively stage – including 2 years as an opera singer – and the recent ten years have included film and TV. His work as a director and producer began in 1991 when he founded The Fritz Theatre in San Diego and served as Artistic Director for 18 years. During his tenure there, The Fritz produced over 200 plays, half of them premieres. The Fritz recognized emerging voices in theatre and produced works by writers such as Brad Fraser, Nicky Silver, Maria Irene Fornes and eventual Pulitzer Prize winners Paula Vogel, Donald Margulies and Suzan-Lori Parks. Duane produced several premiers in New York and directed three times at the famed La MaMa Experimental Theatre, The Second City in Hollywood and The Old Globe Theatre in San Diego. He has directed highly acclaimed productions of HAIR twice, starring Sara Ramirez (Spamalot, Grey's Anatomy) and Steve Gouveia (Jersey Boys). He has costarred and toured with Tony winner Alice Ripley (Next to Normal) as Jud Fry in Oklahoma twice, played opposite Cathy Rigby in Peter Pan, appeared with Harold Nicholas in My One and Only, been conducted by Lorin Maazel, danced with Carol Lawrence, and just generally been hanging around theatres since forever. He has won the Drama-Logue Award, ACT Award, Patte Award, Blitz Award, and been nominated for The L.A Critics Association, LA Weekly and Garland Awards (Variety Magazine). He has also three times played the title role in Sweeney Todd, the Demon Barber of Fleet Street by Stephen Sondheim.
Additionally, Duane has logged over 2000 performances in Triple Espresso, a highly caffeinated comedy, in venues from San Diego to Dublin, Ireland. Theatre credits include gigs in Minneapolis, Toronto, Calgary, Rochester, Albany, St Louis, Cleveland, Pittsburgh, San Antonio, Atlanta, London and Paris.
In television, Duane is most often remembered for his role in the critically acclaimed Veronica Mars, and also appeared in Big Shots, Invisible Man, Tremors, Fashion House, Terriers, Kate Brasher and The Chronicle. He plays a hit man and a terrorist in the feature films Fathoms Deep and First Strike – both due out this year.
Duane is also an acting teacher in Los Angeles and is head of the Contemporary Theatre Program at Acting Abroad Conservatory in Normandy, France.
Film critic Michael Phillips (Talking Pictures) called Duane "a pleasantly maniacal over-achiever".