Space 55's Season 15!



---
7 Minutes Under the Mistletoe: Virtual Edition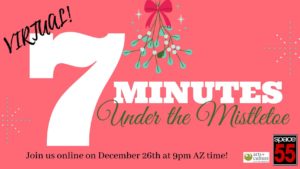 Join us December 26 at 9pm MST for Space 55's classic no-holds-barred-anything-goes-variety show! Hosted by the wonderful Jose Gonzalez! Now brought to you in the comfort of your home virtually, but still LIVE. Very few rules (no fire still applies). What could go wrong?! The show will be free and streamed live to Space 55's YouTube channel!
---
A Bloody Mary Christmas 2020!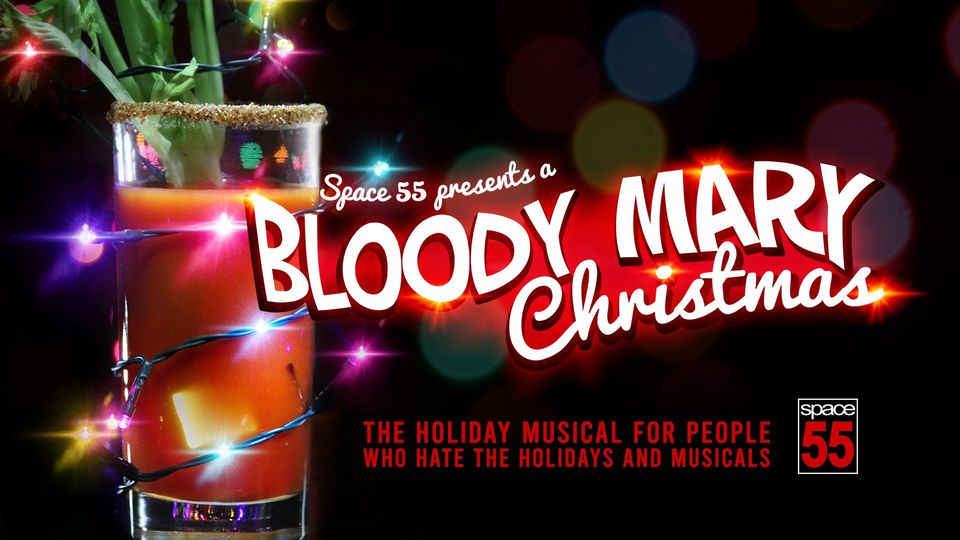 For the 11th consecutive year (and first time virtually!), Space 55 presents A Bloody Mary Christmas, a holiday musical for people who hate the holidays and musicals. Sun City retirees Blanche, Bertha and Mabel sing, dance and drink themselves silly as they battle a heartless homeowner's association that tries to evict them from their condo on Christmas Eve. You'll laugh, you'll cry, you'll pee a little. Need we add that this show isn't even remotely appropriate for children?
Starring Mary Timpany, Suze St John, Thea Eigo, and Kalei Devilly. Directed by Willa Eigo. Written by Jacque Arend, Shawna Franks, Denny Guge & Stacey Reed. Music by Dangerville & Samson Says.
Shows at 8pm on December 4, 11, 18, and 19 shows are FREE, LIVE and WILD and streaming to Space 55's YouTube Channel.
Or, you may watch a recorded version on demand through ShowTix4U. Tickets are $8. Watch anytime between December 5-25!
Stay tuned for announcements about special events and hosts!
---
THE PLAYGROUND SHOWCASE
November 20-21, 7pm
Join us for the premiere of new works created at The Playground! Storytelling, solo performance, and spoken word, all dreamed up over the last 5 weeks by the participants of The Playground! Come enjoy these new works and celebrate with the participants!
The event is free, but tax-deductible donations are always welcome!
Shows:
Friday, November 20th at 7pm
Saturday, November 21st at 7pm
Watch the show on our Youtube Channel
---
Space 55 presents Experiment 55!
Welcome to our brand new online anthology show. We at Space 55 have always been interested in new voices and ideas in the live theater space and now we're extending our imagination onto the internet. Experiment 55 is a new show where we're going to combine recurring segments involving script readings, improv, music and more. And we'll end each show with a behind the scenes hang session where we'll chat and play games with each other!
Our theme music is composed by Soft M. Find out more about Soft M. here
Hosted by Sarah Starling
Produced by Kyle Olson and Aleks Hollis