FILL YOUR BRAIN
while you
SAVE OUR SPACE
ALL DAY CREATIVE WRITING INTENSIVE at SPACE 55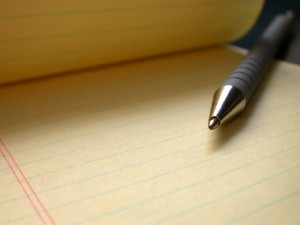 We are offering an all day creative writing workshop designed to *unlock your intuition
hone skills
deepen your relationship to existing material
dial up the conflict
try out new tools
network with other writers
and fill your notebook with material you didn't even know you were planning to write.

When you walk away from this workshop you will have a notebook heavy with promising new material and probably writer's cramp.
This workshop is being facilitated by Space 55 Ensemble member Kim Porter who is an award-winning and critically acclaimed playwright , screenwriter and solo performer who has been helping other writers develop their stories since 1997.
But here's the TRULY AMAZING PART, Space 55 has lured in 5 guest artists and local treasures…
TANIA KATAN
STACY REED HANLON
CHRIS SCHNICK
DEBORAH SUSSMAN
AMY SILVERMAN
(YES, I'M SHOUTING)
…to share their favorite exercises, expertise and tools from their own disciplines in back to back guided writing workouts and lively discussions.
That's six writing coaches from six different disciplines sharing their best tricks in one location at one low cost!
The Intensive runs from 9 am until 5 PM Saturday October 6th. Lunch and snacks will be provided. The fee is $100. Ages 16 and up. (Participants under 18 need parental consent.)
100% of the money raised in this workshop goes directly to the Save Our Space fundraising campaign. Your donation is 100% tax deductible as Space 55 is a 501 c 3 non-profit organization.
To secure your spot, follow the link to the Space 55 website to pay by credit card.

Or if you prefer to pay by cash or check, contact Kim Porter for details.