Saturdays at 8:00pm. Tickets $10 online or at the door.
July 9
July 16
July 23
July 30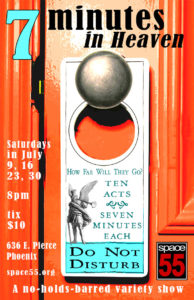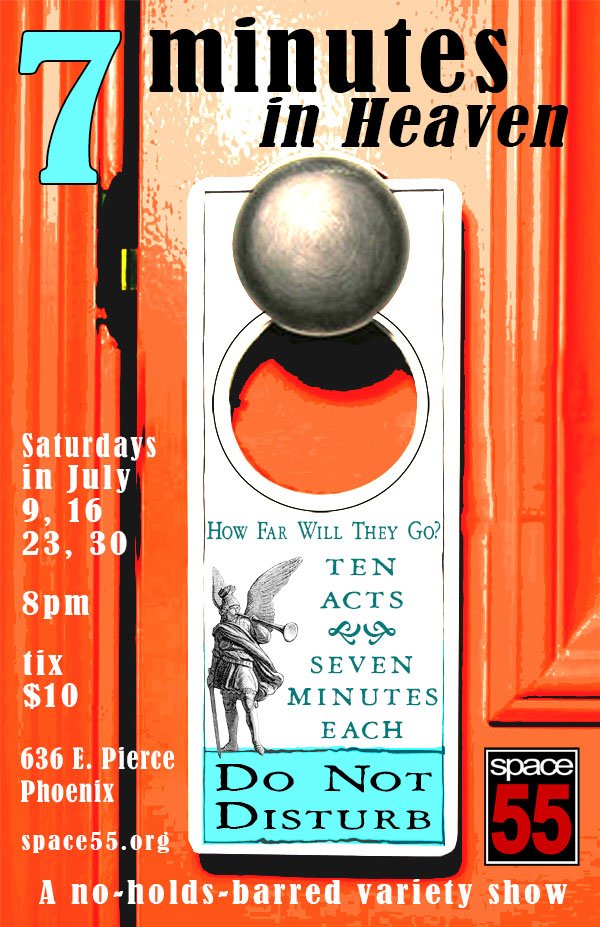 7 Minutes In Heaven – our signature no-holds-barred variety show – will treat audiences to a random, raucous assortment of music, mayhem and merriment as it delivers diverse acts, each of which has seven minutes to do whatever it is they do. Don't like what you're seeing? Just wait seven minutes for the next act!
Please note: This show is not appropriate for children.