Sunday, January 18th at 11:00am to 1:00pm. Free of charge. 
Sunday Assembly Phoenix is a volunteer-run organization that promotes Living Better, Helping Often, and Wondering More. Our aim is to replicate many of the beneficial aspects of church without the religious dogma, supernaturalism, or moral constraints. The movement began two years ago in London, and has since spread outwards through Europe and the U.S. The media has dubbed it the "atheist church" though we do not actively promote an atheist agenda, but rather seek to create an environment that is open to post-religious or non-religious sensibilities. Visit sundayassemblyphx.org for more info.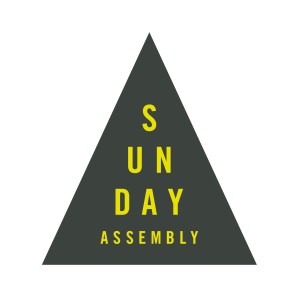 **Please note that this is a guest event produced by a renter of the facility. Space 55 passes and discounts cannot be applied toward this event.