13 Years of Off-Kilter Theatre
FINAL SHOW OF SEASON 13:
---
be my little baby
by John Perovich
Directed by Ilana Lydia
May 17 – June 9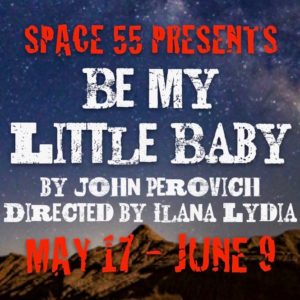 Johnny has endured years of homeschooling from his overprotective mother while his sister — Heather — gets to go to school. Unfair. Johnny finds relief with LaRue, his imaginary friend. When Heather's boyfriend, Bobby, threatens to harm her and her best friend, Johnny turns to LaRue for advice that is literally out of this world. be my little baby is a world premiere dark comedy about cowboys, astral projection, and pancakes.
Join us for our summer shows:
---
Tales of Consensual Shenanigans
June 14-23

Join Sulé Greg Wilson for an evening of myths, folk and fairy tales about people, their "primal urges" & their "private parts." Stories from Ghana, China, Arabia, Greece, Zuni, the Ozarks and more. Learn about the use of unguents, pears, groundnuts, bison liver and … snow. Find out what started the Arabian Nights, and laugh with friends, new and familiar.
Second Annual Summertime 7
July 19-28

Seven short plays by Arizona writers.
And kicking off Season 14:
---
Unmentionables by Molly Greville
August 16-25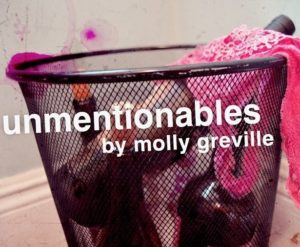 Shannon and Claudia are roommates and best friends who lead opposite lives. When Shannon's dream man shows up on their doorstep, the two women are forced to face their differences and privilege. Unmentionables is a comedy for lovers, BFFs, and anyone who has ever considered selling their panties online. Brought to Space 55 by a group of young female artists from Boston, MA!