FINALLY GET YOUR RAPTURE ON WITH 7 MINUTES IN HEAVEN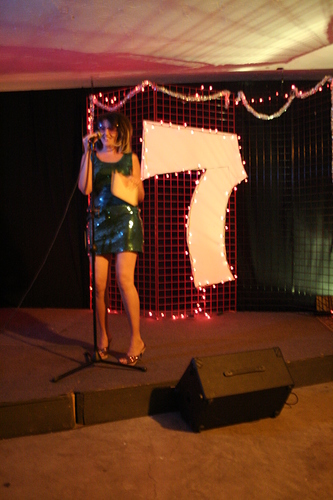 Disappointed and disillusioned that the recent deadline for the Rapture came and went without a single divine act? Space 55 promises a little slice of heaven every Saturday night in June with the return of 7 Minutes in Heaven.
Each Saturday night, a new group of performances will be offered for your enjoyment. Acts both divine and devilish will present a wide scope of entertainment, ranging from musical acts to sketch comedy to experimental theatre. Don't like what you're seeing? Just wait 7 minutes. Every weekend has a different set of performers, so come see one or come see them all! *Please note this is an adults-only show.*
What: 7 Minutes in Heaven
When: Every Saturday in June at 9 p.m. (June 4, 11, 18 & 25)
Where: At Space 55 – 636 East Pierce Street, Phoenix, AZ 85004
Tickets: $10.00 — Available at the door the day of the performance one hour before show time; online at our Box Office; or by calling (866) 811-4111.