Ring in 1976 with Jackie Fontaine & Friends Variety Show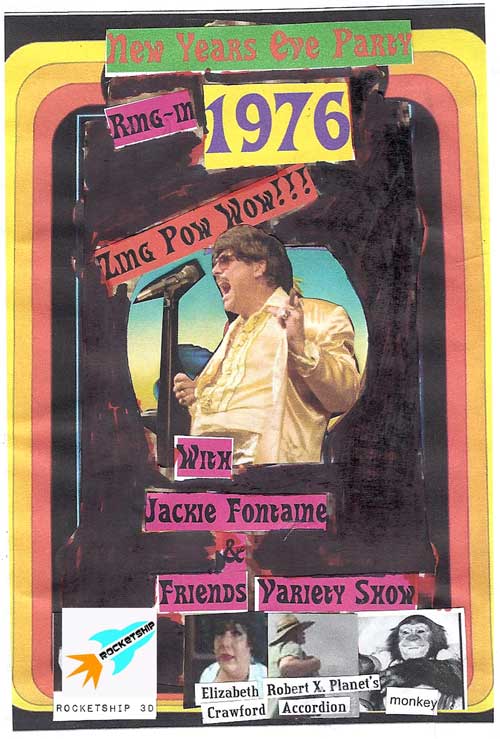 When:
New Years Eve, 10pm till ???
Details:
Tickets $20 (includes everything you get!)
What:
A New Years Eve Party with chapmaigne
Meet a real live helicopter pilot, talk to a real mailman, look through a space tube and get your tooth xrayed.
Who:
Rocketship 3D
Robert 'X' Planet
Elizabeth Crawford
Sammy Dunkin Jr
Kenny Roger's friend
and some dabm monkey!