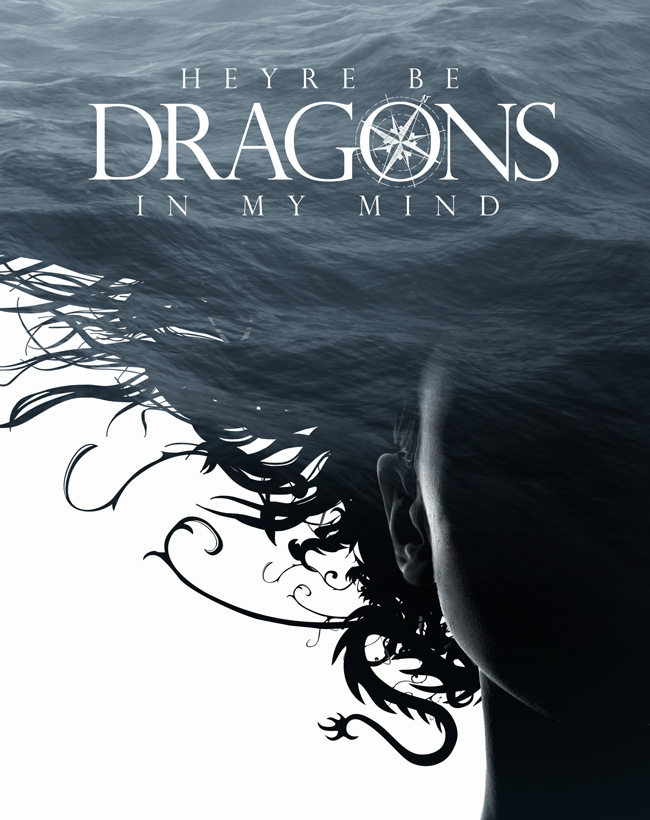 Tickets $15
Curtain 8pm
April 25, 26, and May 2, 3, 9, 10
Original short works by Arizona playwrights explore the human condition, taking Space 55 audiences boldly into new and unknown territory. Why do we think what we think the way we do? What pathways do our thoughts take between the question and the answer? Space 55 presents Heyre be Dragons, in my mind – eight short original works by Arizona writers exploring different aspects of our thought process.
A little girl doesn't want to go away for the summer because she knows everything will change while she is gone. A man and woman struggle over the degree of truth required by the question "What are you thinking?" A violent conflict takes place in a man's head the moment he meets a pretty woman at a party. A man intent on suicide becomes distracted and indignant when a passerby has no interest in saving him. These and four others make up Heyre be Dragons, in my mind; the title coming from the custom of old map makers to put "Heyre be Dragons" on the areas of maps where they did not know what was there.
Written by Brian Brunson, Dennis Frederick, Ashley Naftule, Meghan Kelsey, Charlie Steak, Daniel Pennyway & Jessica Larrea, and Carrie Behrens.
Cast: Layla Amerson, Claire Monet, Jeremy Brunansky, Lauren Deja, BJ Garrett, Michael Kinnane, Amy London, Larah Pawlowski, Kamilah Sheats, Simone Taylor, and Colt Watkiss.
Directed by Ron Foligno, Ricky Araiza, Charlie Steak, and Xanthia Angel Walker.